Svensk översättning följer......

RATHENOW
*1988
born in 1988, dark-brown, Hanover, stick measurement: 16.3 h.h.
Approved for: Mecklenburg, Hanover, Oldenburg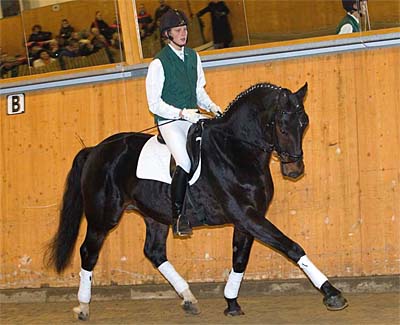 Pedigree

Raphael

Ramiro

Raimond

Valine Z

Annekatrin

Abhang I

Wotansmeise

Patrizia

Pik Bube I

Pik König

Franka

Grace

Graphit

Gotenmädel
Raphael, Pik Bube I, Graphit, Gotthard and Dominus are six exclusively first-class stallions in Rathenow's pedigree.
The three-times connection to the high-performance stallion Frustra II certainly deserves special attention.
Dam line
Rathenow descends from the Hanoverian mare line of Jasminblatt (by Jassy I). The well-known stallion Der Graf (USA), Donatelli I and II, Piccadilly and his brother Prestige/Franke Sloothaak (competitor at Olympic Games), Grandus (Zweibrücken National State Stud), Picasso de Lauzele (Belgium) and Placido (privately owned stallion in Oldenburg) as well as Dobrock (Celle National State Stud), De la Gardie I and II, the Bavarian winners of their stallion licensings Carlando and D'Argentan Classic, Lanthanid (Denmark), the winner of the Hanoverian stallion licensing Picard (Celle National State Stud), San Salvador (Marbach National State Stud) and the international successful show jumpers Garlic/H.-W. Johannsmann, Rainy Day/A. Pollmann-Schweckhorst and the popular Stella/M. Michaels-Beerbaum are close relatives.

Own performances
Rathenow completed an above-average stallion performance test in Redefin.
Unfortunately, he was less known in his earlier years, and he never entered the limelight of success. He never participated at competitions, and his breeding activities were only moderate.

Offspring


Despite his moderate breeding activities, some of his few offspring are successfully competing at show jumping tests with victories and placements up to medium level.
A high percentage of foals he sired during his first years at Kempke-Hof were awarded.
Pluto, engelsk 3-årsvalack ue Alabaster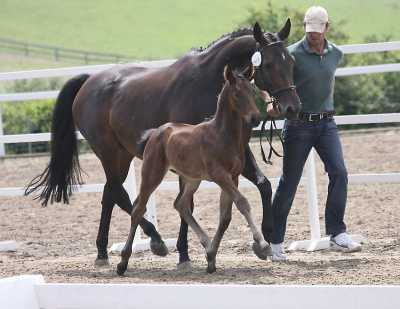 Rambeau ue Noble Champion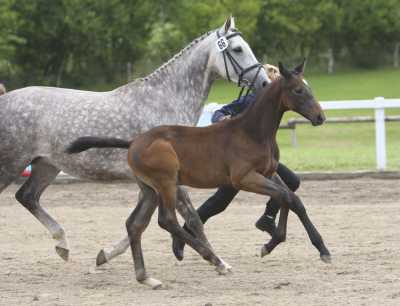 Ravelli FF ue Azarro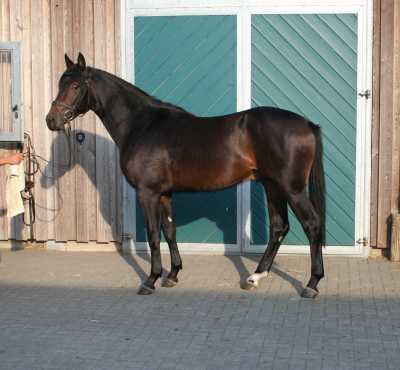 Ronzollo ue Astor, 3-årshingst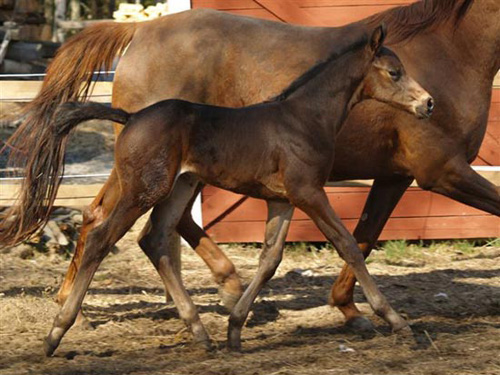 Rubinow ue Royal Olymp
Rascal II ue Lord Kemm
Ratero ue For Pleasure. Rek som hingstämne av ASVH vid 1,5 års ålder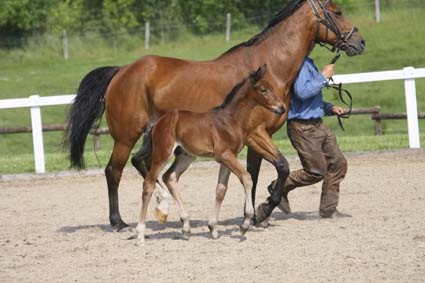 Ramira ue Decano, tävlad tom 120.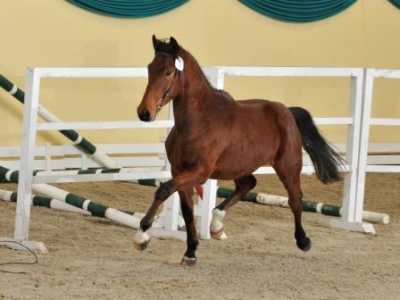 2-årshingst ue Diskret. I full växt, men vilken gångartstalang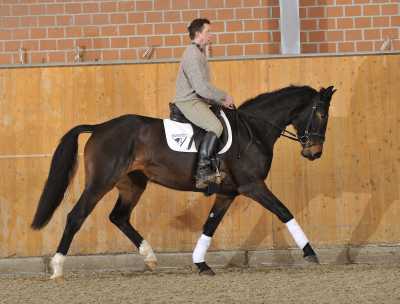 Riga, 3-årssto ue Matcho